SİVAS CUMHURİYET UNIVERSITY MEDICAL FACULTY APPLICATION AND RESEARCH HOSPITAL BUILDING CONSTRUCTION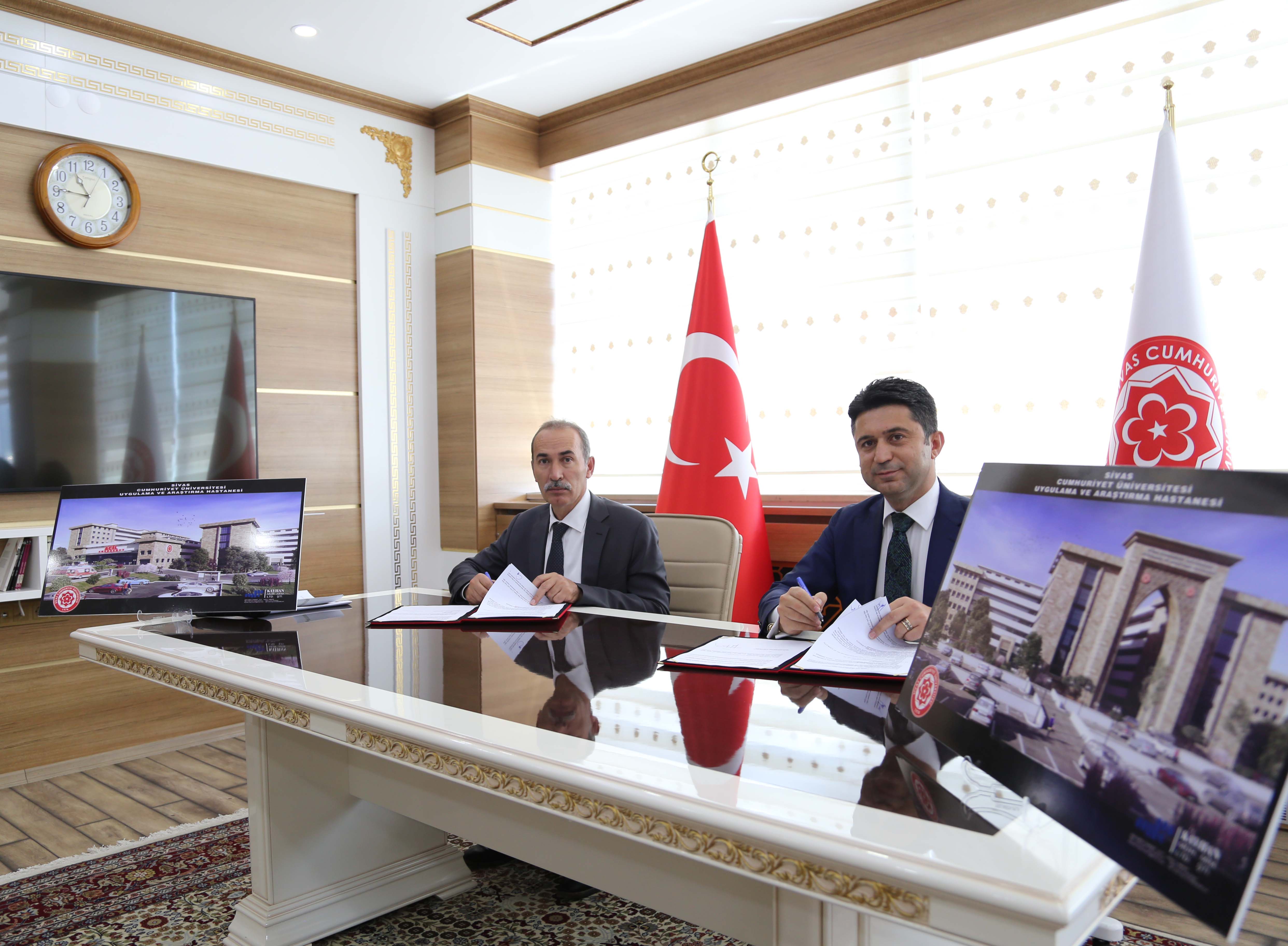 Following the tender held for Sivas Cumhuriyet University Research and Application Hospital in May, the first signatures were made between Sivas Cumhuriyet University and the contractor firm CABA Group.
Cahit Balyen, CABA Group Chairman of the Board, said: "We came together for the signature ceremony of our hospital, which is very important for our university and Sivas. I hope it will be good for all of us. As the contractor company, we will start the construction as soon as possible. We will endeavor to finish it ahead of time by collaborating with the university. " he spoke.
The New University Hospital Building, which will have a campus area of ​​340 decares, will be built on an area on the skirts of Kardeşler Hill with strong earthquake ground surveys and is planned to be completed in 4 years. The morphology building (Basic Medical Education Building) area was also allocated in the hospital area if needed in the coming years.

• The entrance of the historical Divriği Ulu Mosque with the Şifahane door was prepared in the form of a building with a motif, with Seljuk architecture.
• When the construction of the hospital to be built on an area of ​​20 thousand 380 square meters is completed, it will have a closed area of ​​172 thousand 332 square meters.
• The services will have a total bed capacity of 1056 including intensive care, gynecology and hemodialysis, and the number of beds will be increased to 1213 in extraordinary situations.

New hospital building
In Block 1: Emergency room + operating room; basement + ground floor + 4 floors,
2. Block: Polyclinics section; basement + ground floor + 6 floors,
3. Block: Inpatient part; will be built as ground + 9 floors

Emergency room entrance and hospital main entrance will have separate places and roads. The main building of the hospital will have a closed, 505 open car park with a capacity of 280 vehicles, and there will also be a closed car park with a capacity of 516 vehicles to be built on an area of ​​25 thousand 700 square meters on an area of ​​2 thousand 700 square meters separate from the main building of the hospital and car parks with a capacity of 1301 vehicles.